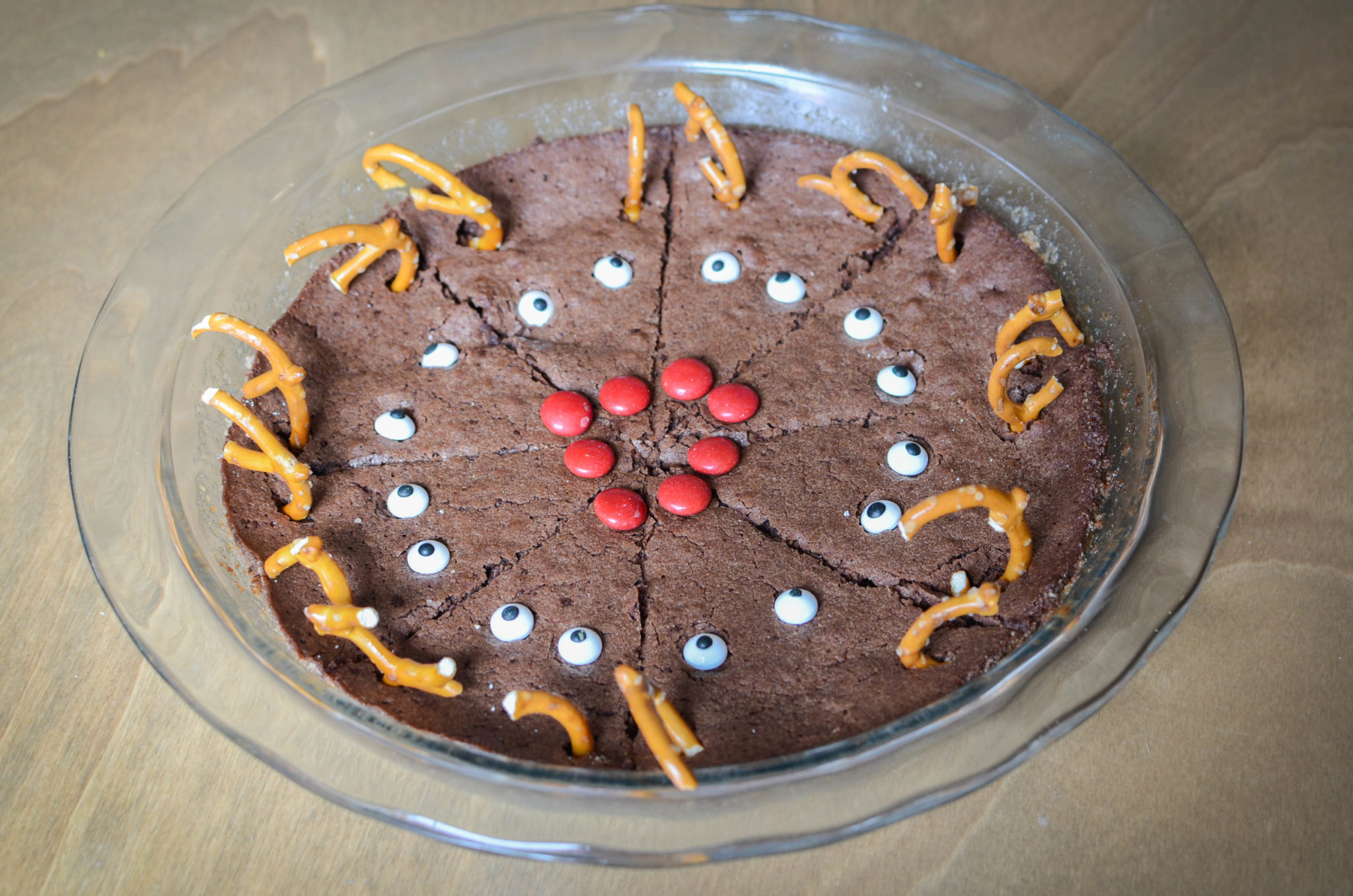 Rudolph Brownies
Time: 50 minutes
Yield: 8 servings
Ingredients
1 cup butter
4 ounces semi-sweet chocolate
2 cups sugar
4 eggs
1 1/2 cups flour
1/3 cup cocoa powder
1/2 teaspoon salt
1/2 cup semi-sweet chocolate chips
a tablespoon or so of melted chocolate or store bought chocolate icing, to use as glue
8 red mm candies
4 pretzel twists, broken in half
Instructions
Preheat to 350ºF. Lightly grease a deep-dish pie dish.
Melt together the butter and the semi sweet chocolate. Let cool slightly.
Stir in the sugar and the eggs. Mix in the flour, cocoa powder, and salt. Fold in the chocolate chips.
Spread the batter in the prepared baking dish. Bake for 30-35 minutes until a toothpick inserted comes out mostly clean.
Let cool completely.
Cut the brownies into 8 wedges.
Use melted chocolate or store bought chocolate frosting to glue a red mm candy to the point of each wedge.
Use the melted chocolate or frosting to glue 2 candy eyeballs onto each brownie wedge.
Break a pretzel twist in half and insert the pieces into the tops of the brownie wedges to make the antlers.