The month of February was was filled with love at VeryVera! The Cottage was decorated from its heart to its soles in all things Valentine's! Heart-filled garlands lined our white picket fence, sprouted from the ground, and hung from our Cottage porch.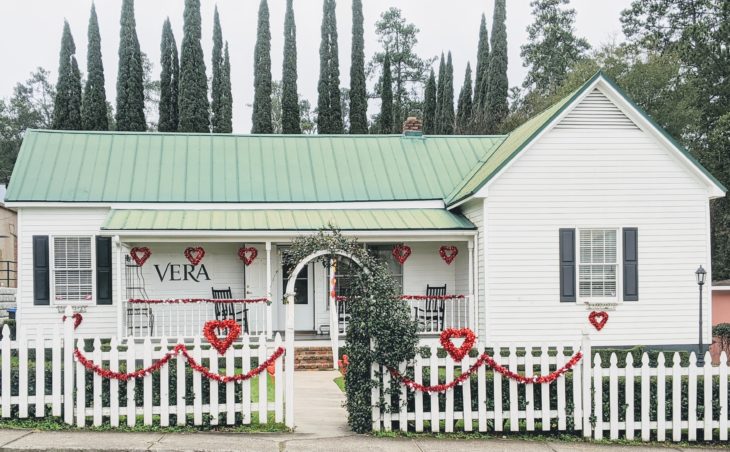 But it gets better – on the first two Saturdays of February, just a step in the door of The Cottage would fill you with joy as you listen to the laughter and excitement from the VeryVera Cooking Campers and smell the aroma of tomato basil soup and apple spice cinnamon tea! Just thinking about it gives me what I need for these recent rainy days!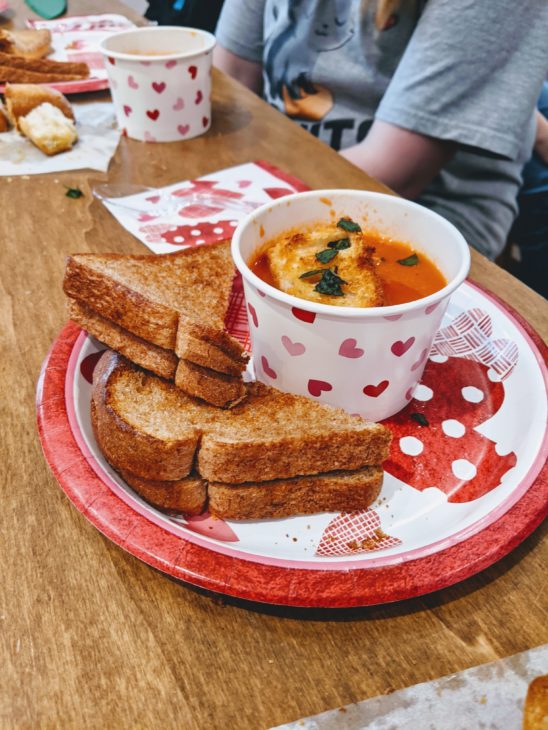 Aside from the dazzling smells and the sight of hearts bursting from The Cottage, you would have also found something else in The Cottage during the month of February. Can you guess what it is? 
SHOES! February at the Cottage was all about raising money for a non-profit located in Augusta, Georgia, called Heart and Sole. As a renowned organization in the Augusta community, you may have seen their logo floating around Augusta – one blue and pink shoe with a heart!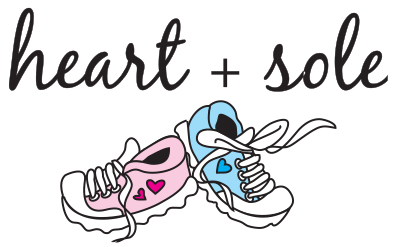 Heart & Sole raises money for the NICU, PICU, and pediatric cardiology departments at the Children's Hospital of Georgia. So many families in the community and beyond are benefited by their cause.
My family included! Both my husband Jason Quattlebaum and and my father-in-law, Bill Quattlebaum, have type I diabetes. This is an autoimmune disease that is usually diagnosed in childhood and continues throughout life. This disease attacks the pancreas and, as a result, suspends the production of insulin to the body.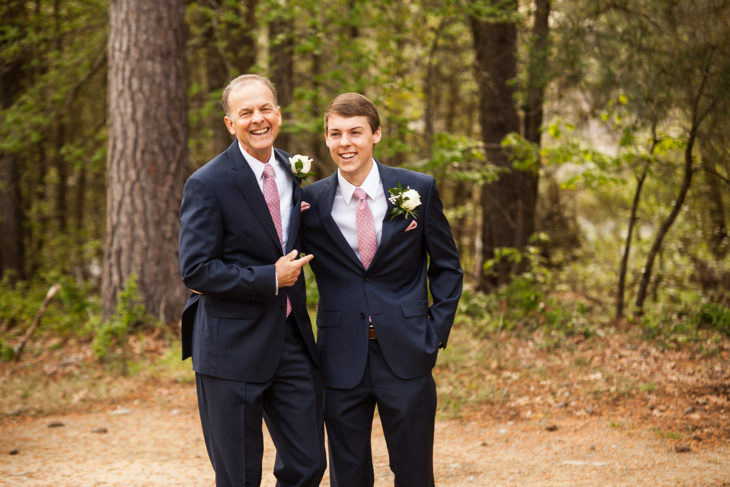 Though my father-in-law never benefitted from the Children's Hospital since he was diagnosed later in life, Jason did. From the time of Jason's diagnoses he began attending camps that were sponsored by Heart & Sole, and has admired the organization's commitment to the community ever since!
It is also exciting to know that one of our long-standing campers, Kate Peterson has supported the children's hospital from a young age! Without any childhood illness to inspire her but a simple heart for others, Kate raised $5000 – all from a lemonade stand!
It is amazing how the hearts of children can serve as inspiration to the wisest of adults. Heart & Sole means so much to VeryVera and the Augusta community, and we are blessed and thankful for the opportunity to support them.
Throughout the month of February, our donations to Heart & Sole included a portion of the proceeds from camp registrations as well as proceeds from a very special cake auction. Vera came out of retirement to bake cakes for an online auction. Participants in the auction spent two separate weeks bidding for Vera's famous cakes including Strawberry, Carrot, German Chocolate, Caramel, and Red Velvet, and every dime of the proceeds went to Heart & Sole!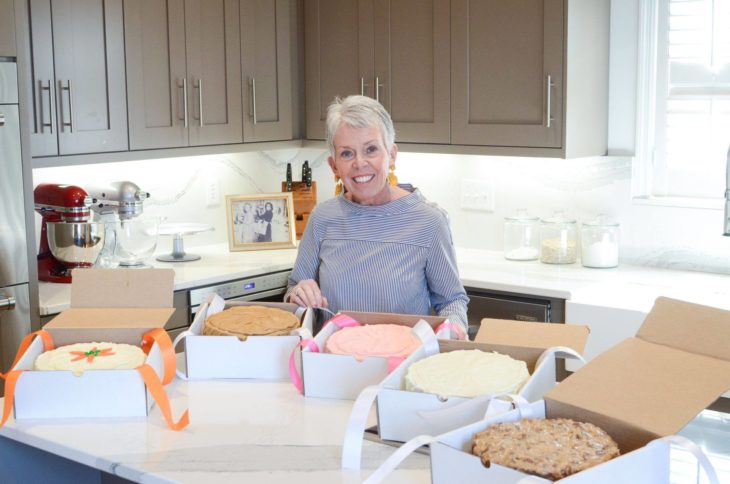 To finish it off and to celebrate all that was accomplished in the month of February, our team participated in the Heart & Sole 5K race last weekend and had a blast bonding as a team as we continued to support such a great philanthropic organization.
All in all, we surpassed our original goal in fundraising for Heart & Sole. With the campers and their families, as well as community members who purchased Vera's cakes, we collectively raised OVER $1500 in support of Heart & Sole – in such a short period of time!
Here at VeryVera, we know how important it is to support our surrounding community, whether that is in Augusta, Georgia, or across the country. We are just getting started, and are thrilled to see what new charitable opportunities await us in the future.