This Summer at VeryVera Camp has been a Summer to remember! With record breaking sign ups and a waiting list growing by the minute, camp this year is off to a great start! If you did not have the opportunity to join in on the fun this Summer, let me catch you up on what's been happening!
The VeryVera Cooking Camp celebrated a birthday this year, turning 16 years old. If you ask Mrs. Vera this is quite the accomplishment seeing as how camp was a way for her catering business to make money during the Summer months. Now the VeryVera Cooking Camp is an integral part of the VeryVera business, brand, and legacy. Over the years it has continued to grow bigger and better. This included the introduction of franchises two years ago, which has grown into 5 franchise locations this year!
The Augusta location will see almost 200 children this Summer walk through the doors of the VeryVera cottage. We also have about 15 counselors cycling through each week, most of which are previous campers at VeryVera Cooking Camp. Our camp is spread out during the months of June and July with different age groups and experience levels every week. So far, we have seen Pre-Beginners (aged 6-7), our first group of Beginners (aged 8-10), and our Advanced Beginners (aged 11-14). Each week is a new adventure as each age range brings new challenges and excitement.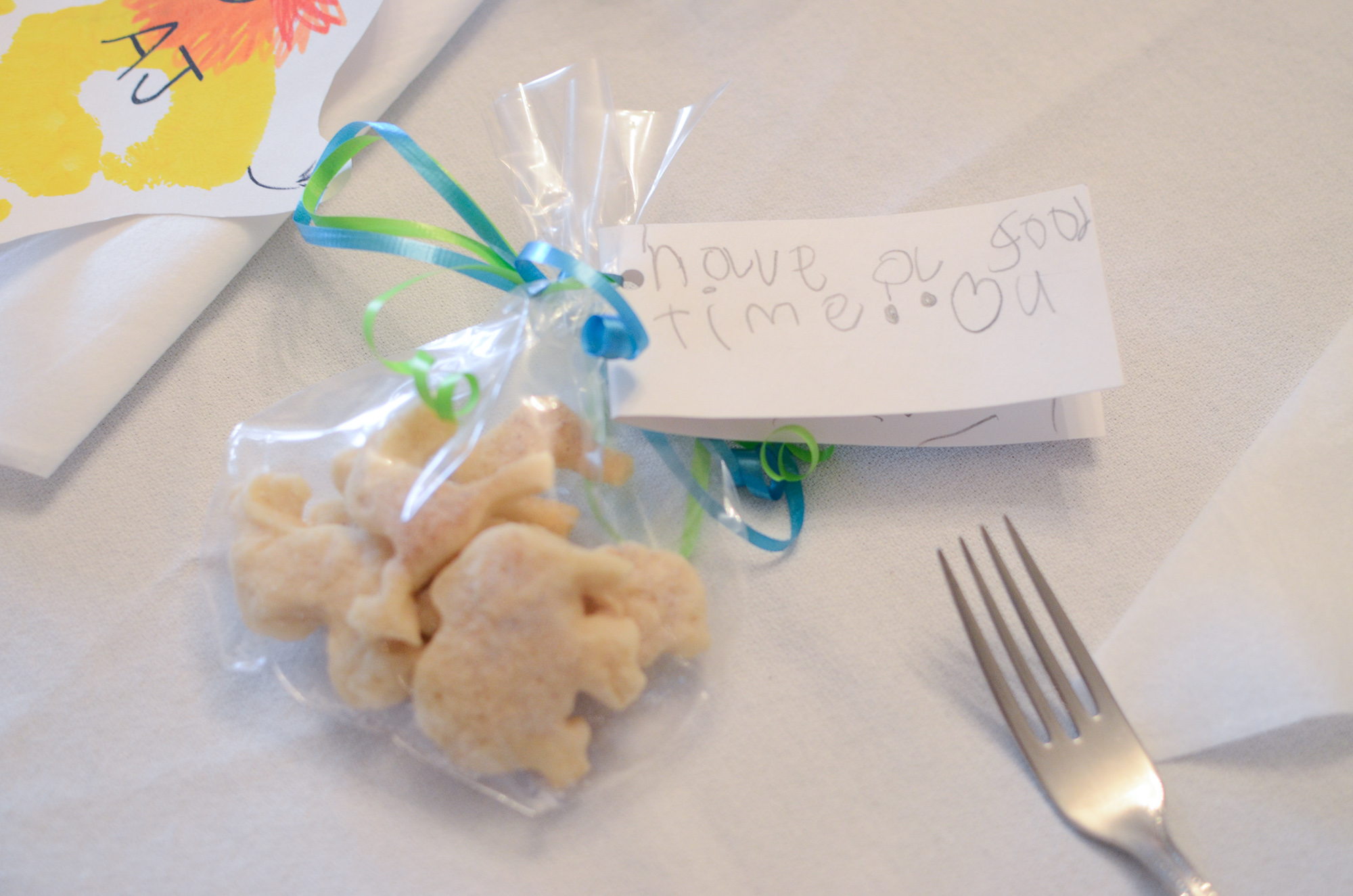 June 3rd we opened our doors to the first round of campers. Our youngest campers bring so much joy to the cottage each and every day of camp. They were filled with enthusiasm and an appetite to learn. As most of you know, the VeryVera way is to not only teach culinary skills, but also make a lasting impact on other important skills that seem to be a lost art now-a-days. Table setting, table service, napkin folding, decorations, place cards, party favors, creativity, and etiquette to name a few. This year, campers took time to learn the importance of having a party favor for their guests. Campers made homemade animal crackers with a handwritten note for their guest to take home on banquet day. Our theme of the week was "Into the Jungle", which as you can see, campers dived into this concept and really made it their own.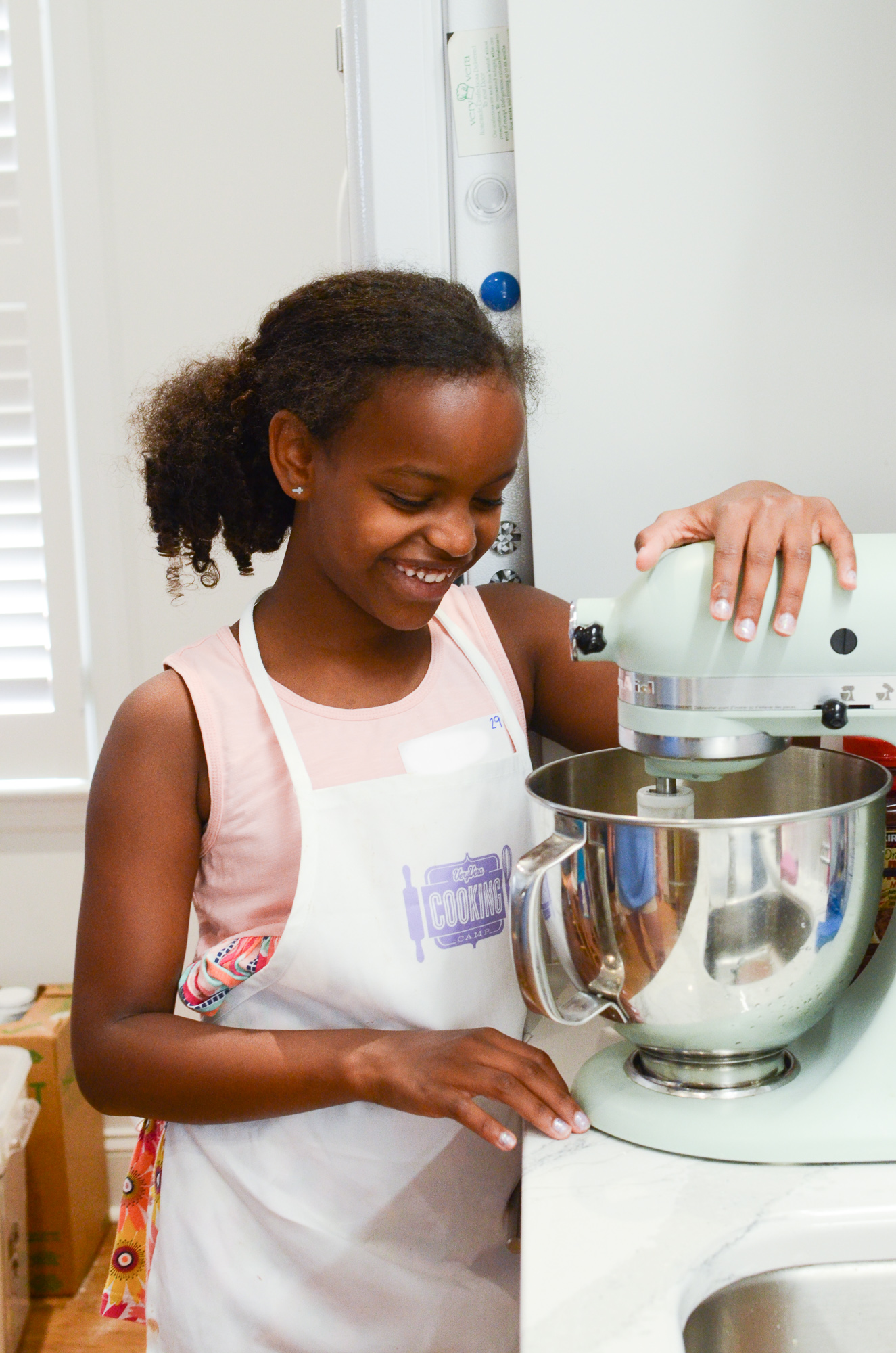 June 10th, was another exciting week of camp. We moved up the age bracket to our 8-10 year olds and our theme changed to a "Dino-Mite" party! Themed recipes included 'herbivore bites', bugle 'dino- claws', and a 'dirt pudding cup'. Culinary skills, fun, and nutrition are all a part of our mission. Therefore, we have recipes that reflect all 3 aspects of the VeryVera brand incorporated in our modules. These are values that we hope will help them in their future endeavors.
June 17th began our Advanced Beginner camp which is available for campers aged 11-14. This was a fantastic group of campers. We even had a few campers who were from out of town who we hope to join us again in the years to come. One camper came from Atlanta while we had another camper who was visiting from Tucson, Arizona. WOW!  This age group is always a favorite, as these campers gain such an appreciation for why and what we are trying to teach at camp. The theme of the week was the "Wild Wild West" and campers came ready to learn new skills and make new friends. This week we introduced partners in the kitchen setting rather than a group setting. The campers loved this idea as it gave them more creative freedom in the kitchen as well as the ability to learn more closely culinary skills that they would otherwise miss in a group setting.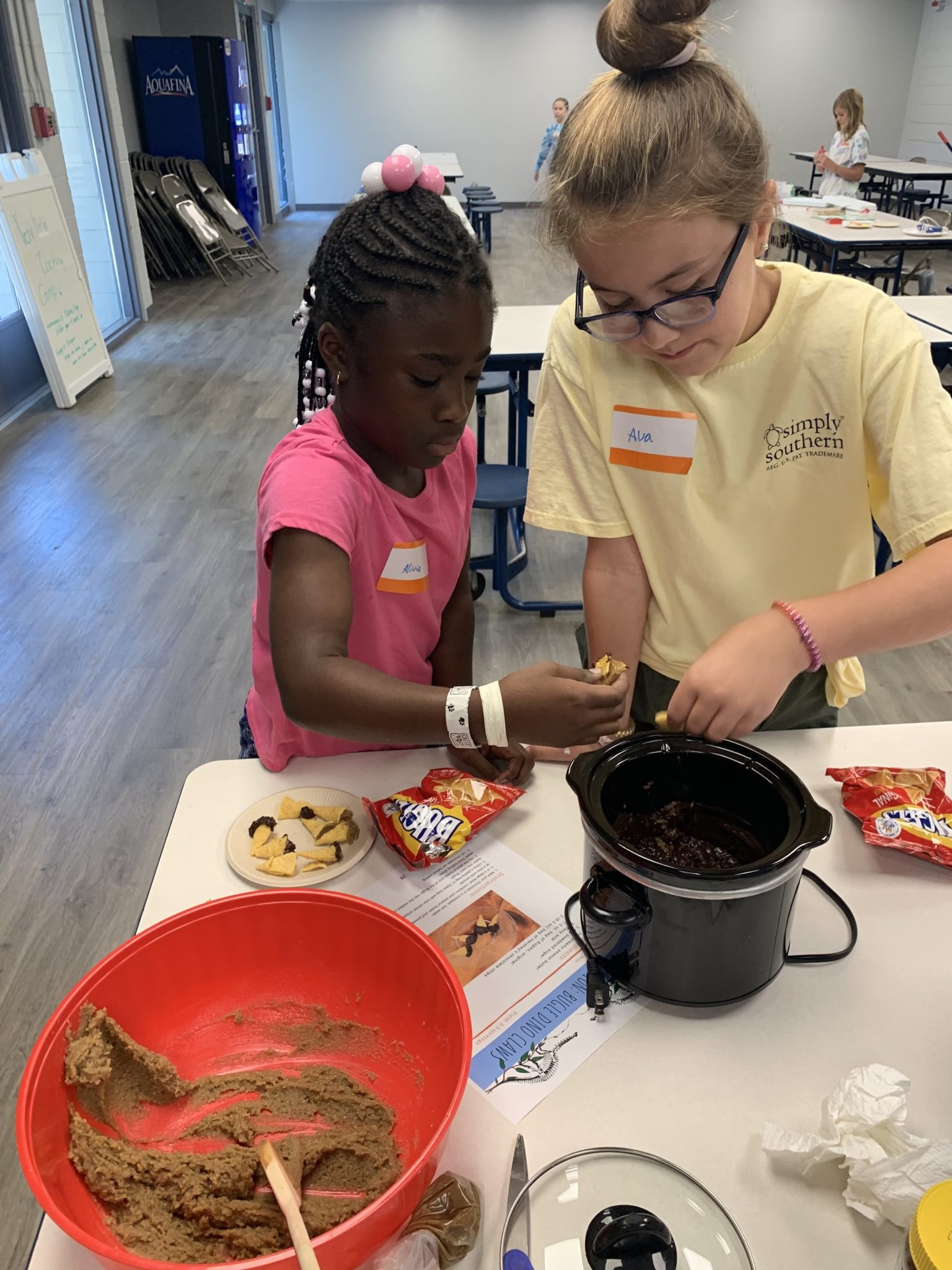 June 10th was also the week that our franchise Beaufort Academy kicked off! This has been such an amazing year for Beaufort. We had a lot of interest in our augural year, we know this franchise will continue to be a big success in the future! Beaufort has already seen two weeks worth of campers which means they have completed both the Pre-Beginner and Beginner modules. They will have one more week of Beginner campers at the end of July! Look at all the fun our Beaufort campers have had so far this Summer!
Our Charleston franchise at Porter Gaud has also been having an amazing Summer! Porter Gaud hosted their Beginner campers mid-June with a group of all young ladies. This power group, showed their love for the kitchen by creating their own delicious treats! We have featured a few of their creations! Elle's "The Cyclone", Gardner's "Chocolate Star", and Julia and Molly's "Peanut Butter Cups"!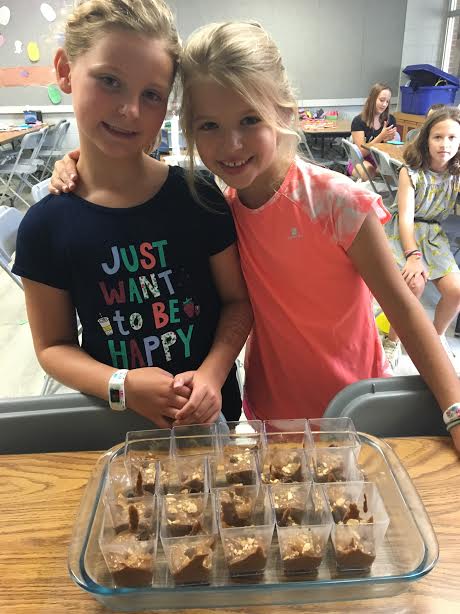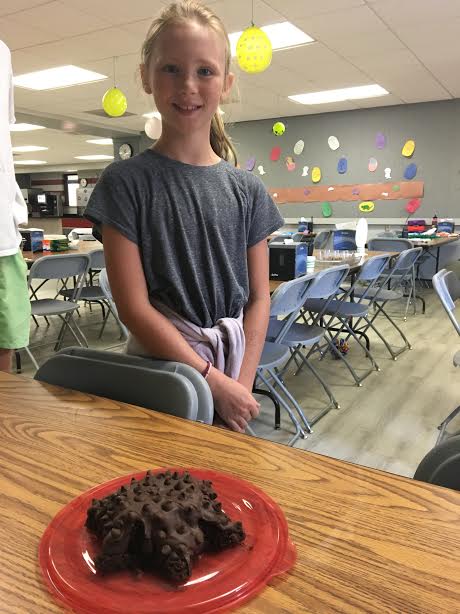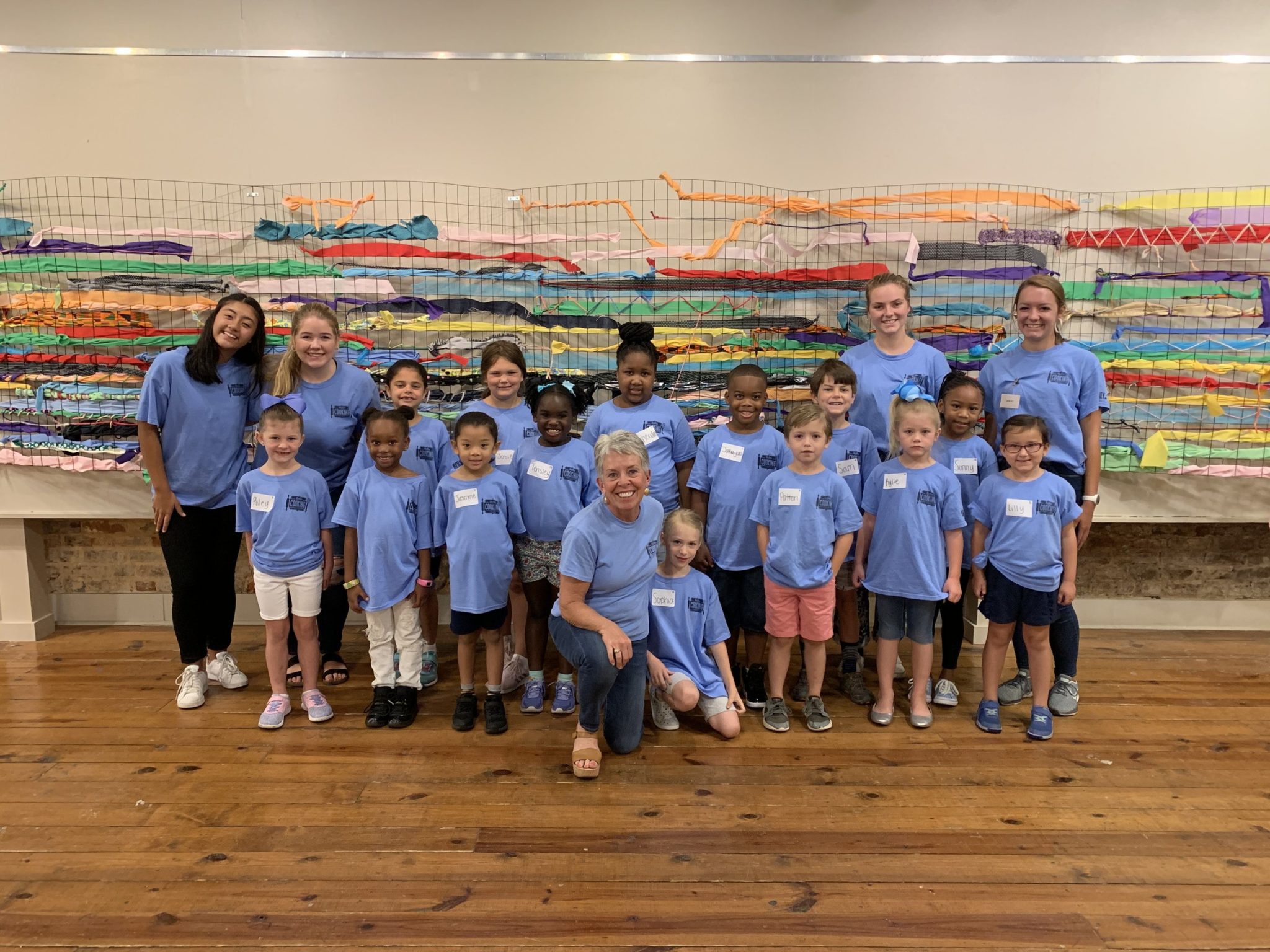 Pre-Beginners in Aiken, SC
This week we have two franchise locations kicking off their VeryVera Camp weeks, both our Aiken and Macon locations are in the swing of things this week. Our Aiken camp is hosting our Into the Jungle theme which seems to be a favorite with these young campers. There is a lot of energy and smiles in both the kitchen and craft/education room! Even though Aiken is our franchise right next door to our main Augusta location, we have lots of interest and participation! Macon, GA is Vera's hometown and what a great place to host another VeryVera Cooking Camp franchise location?! Stratford Academy is hosting over a dozen campers this week who are participating in our "Dino-Mite" Party adventure! Check out our social media pages to stay tuned on all the fun this week!
As you can see, we are busy busy with VeryVera Camp this Summer! We have enjoyed all of the campers at all of our locations and their love and passion for VeryVera, the kitchen, and having a blast. We cannot wait for the reminder of our camps to kick off this Summer. We will host 3 more camps in July at our Augusta location as well as a week of camp in both Beaufort and Charleston. Though our Augusta location is sold out, our Beaufort and Charleston locations have a few more spots left! Check out our website for more details. And though you may have missed VeryVera Cooking Camp this Summer, we host activities for children all year round. Check out our social media pages (Facebook and Instagram @veryveracamp) and our website (staging.veryveracamp.mysites.io) for more information on our latest classes and be the first to know of Summer Camp registration in December for Summer of 2020!