Love was in the air this past weekend at our Heart-y Party-themed Valentine's Day Camp!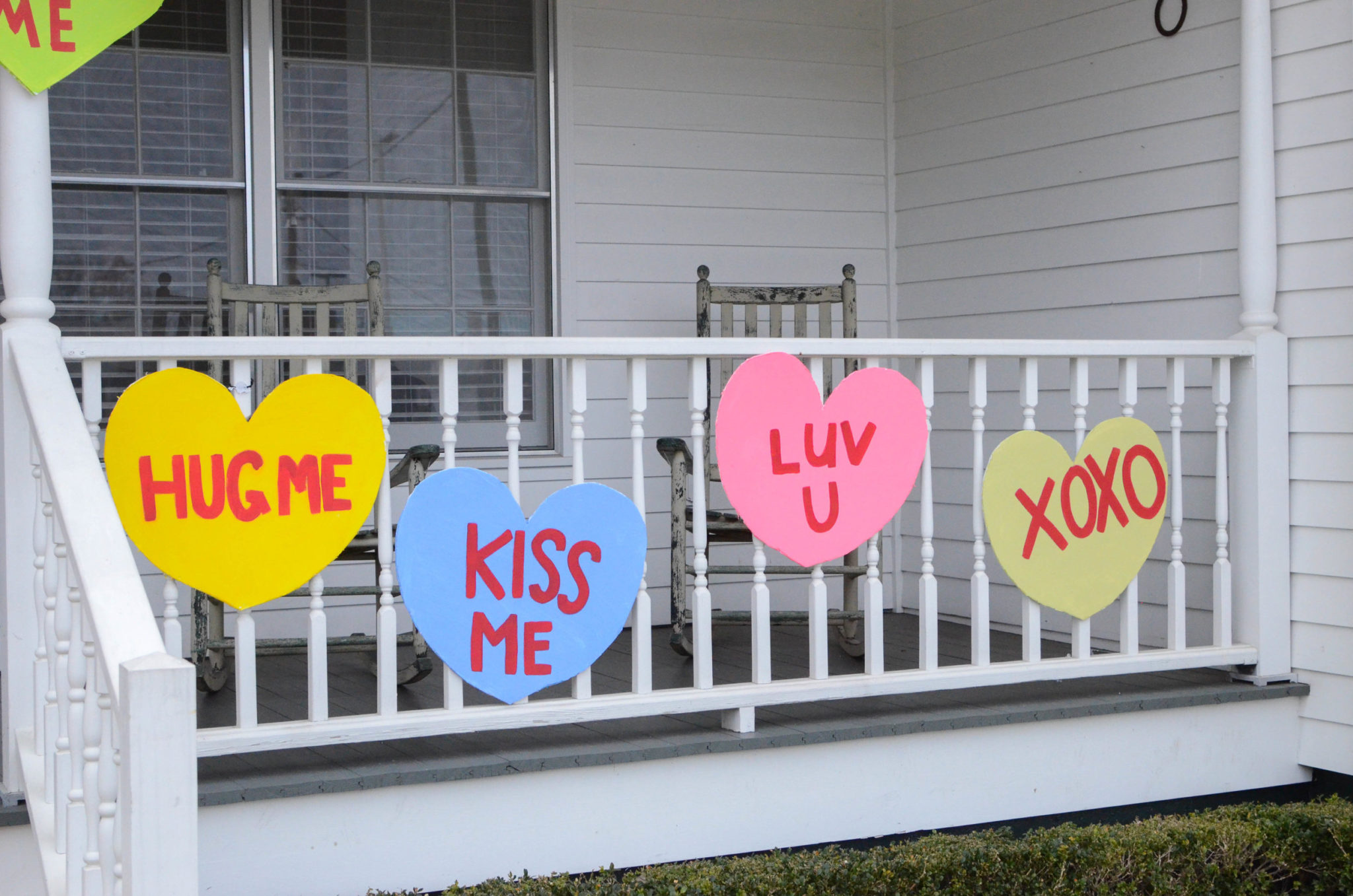 The party got started as campers arrived and were greeted by the larger than life conversation hearts on the porch of the cottage.
In the kitchen, we prepared a Strawberry Pretzel Salad that was "pretty in pink" and perfect for a Valentine's-themed lunch. Campers loved crushing the pretzels by hand, although a food processor works as well!
We got our Valentine's kiss in the form of jumbo Hershey's Kisses made of chocolate crisped rice cereal and marshmallows.Wrapping them in tin foil created that familiar silver look and made these the perfect party favor! Campers can recreate this recipe at home using any chocolate-flavored cereal.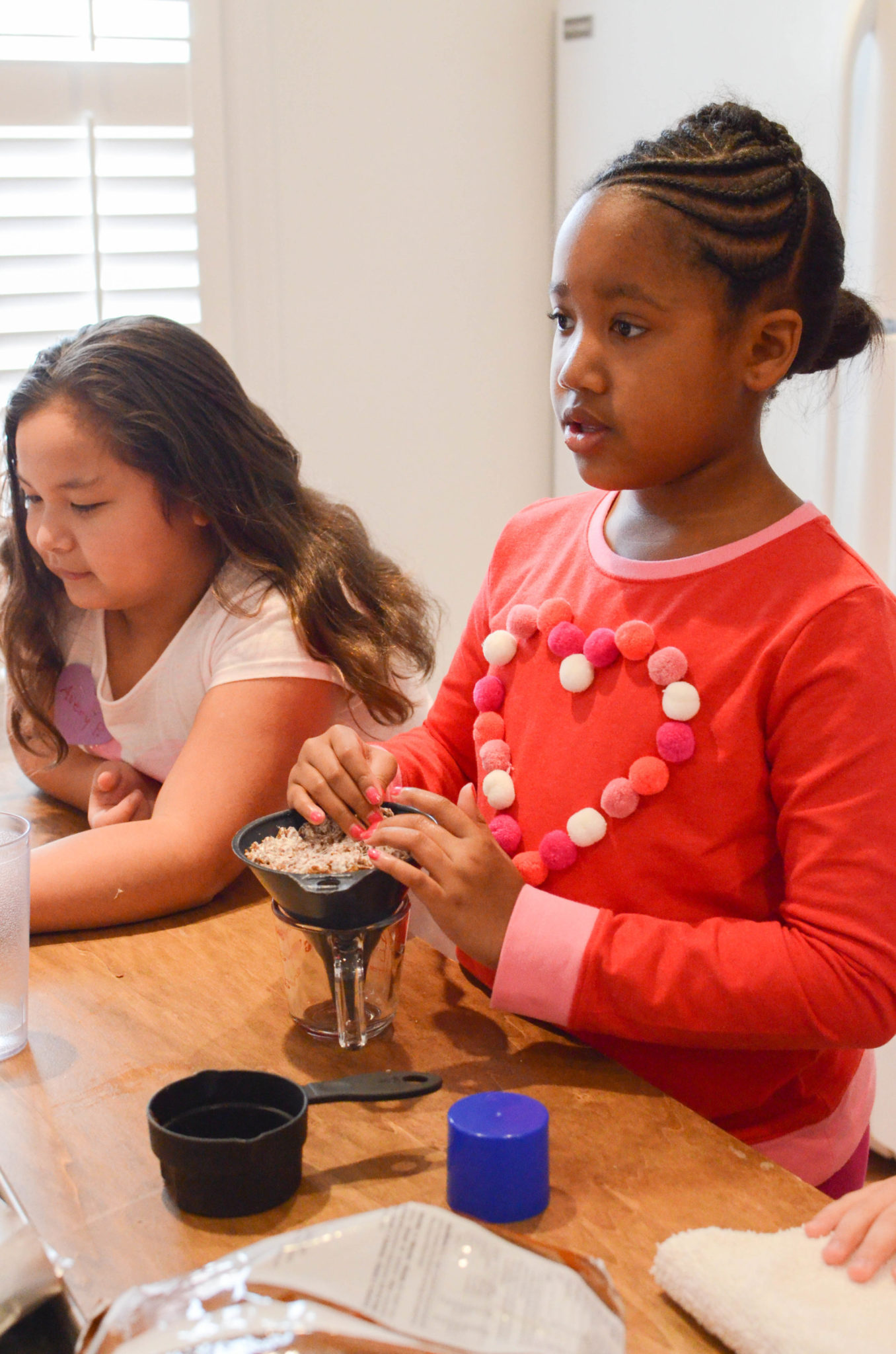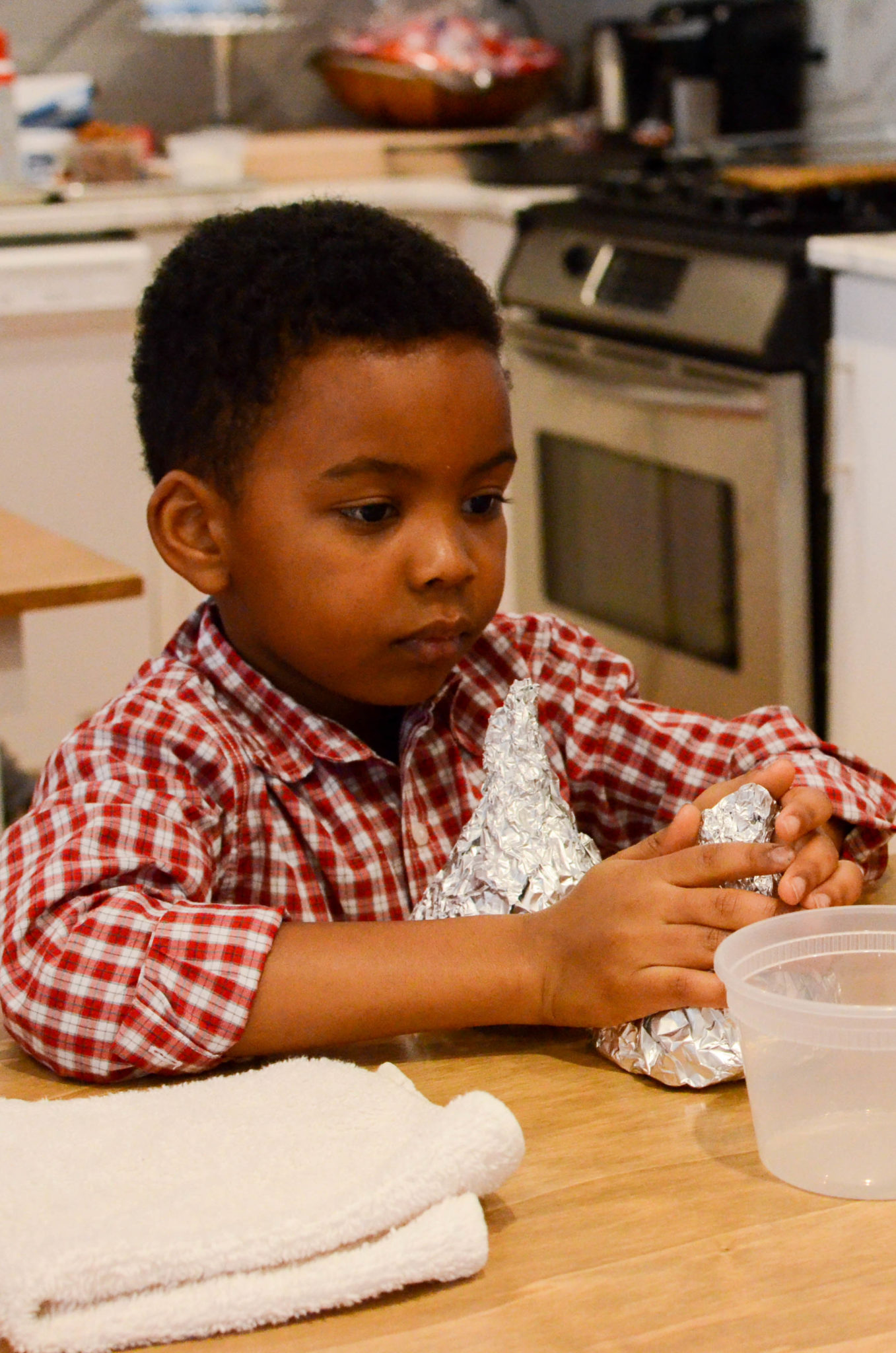 Cheesy Heart Dippers were a fun and delicious addition to our lunch menu. Campers enjoyed rolling out the pizza crust, cutting a heart-shaped piece of mozzarella, and crimping the edges to create a cheese-filled, heart-shaped package. We brushed them with garlic butter to make the perfect side for a pasta dish. Campers said that they would put pepperoni inside to create a pizza heart!
Our older campers also made some sour cream muffins from the recipe in The VeryVera Cookbook. Those were a hit!
The 6-7 year olds helped prepare the day's snack by taking a halved and cored apple and dipping the cut side in cherry gelatin powder. The result was a heart shaped sweet treat that was easy to make and fun to eat.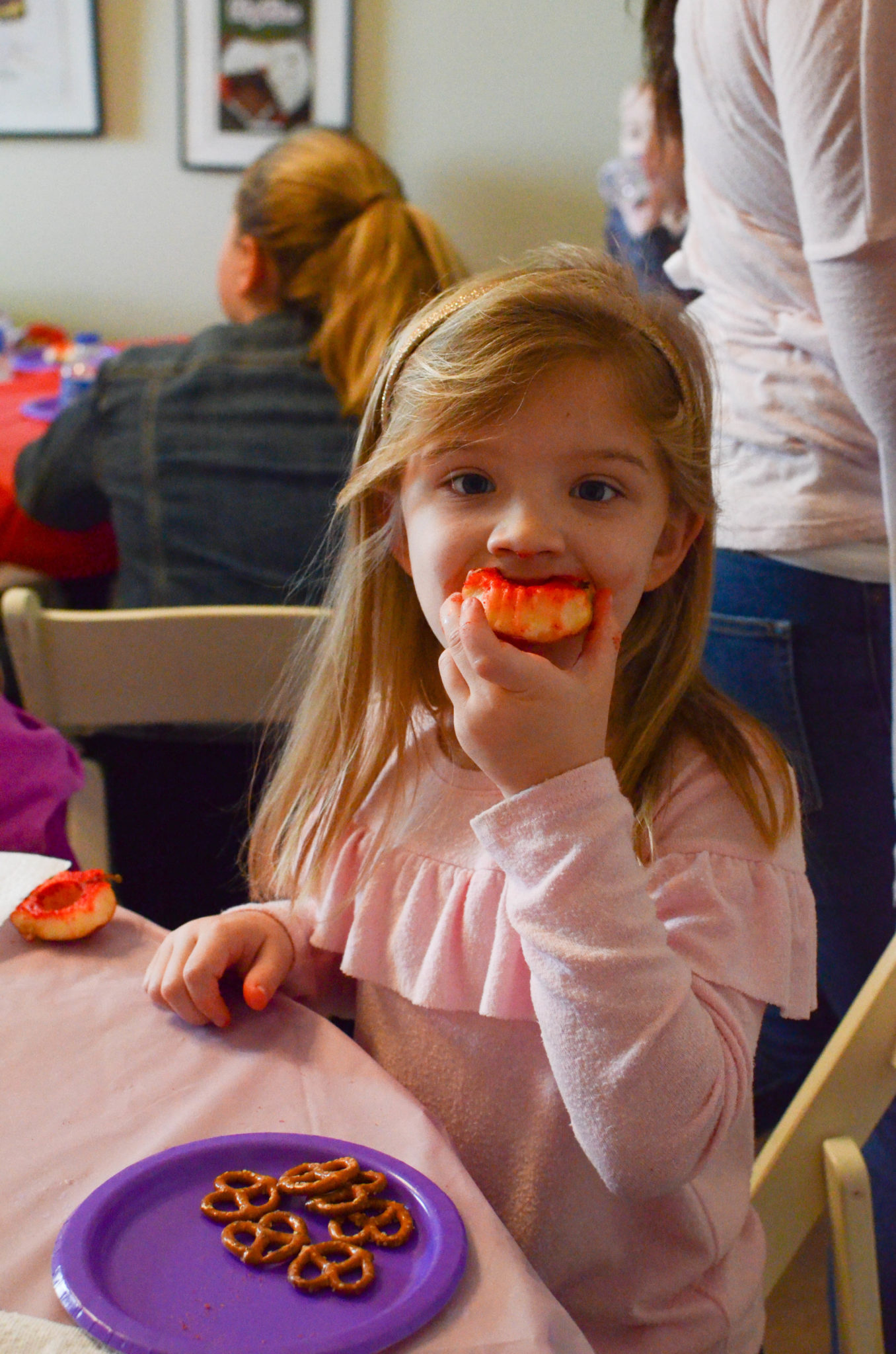 The crafts for this camp were really fun to make, as paint is the favorite craft medium of all age groups! Campers stamped beautiful patterns onto tea towels using sponges cut into heart shapes. These are perfect for use in your kitchen or hanging as a decorative bathroom towel. We used acrylic paint that holds up to washing really well, so campers can enjoy these for years to come!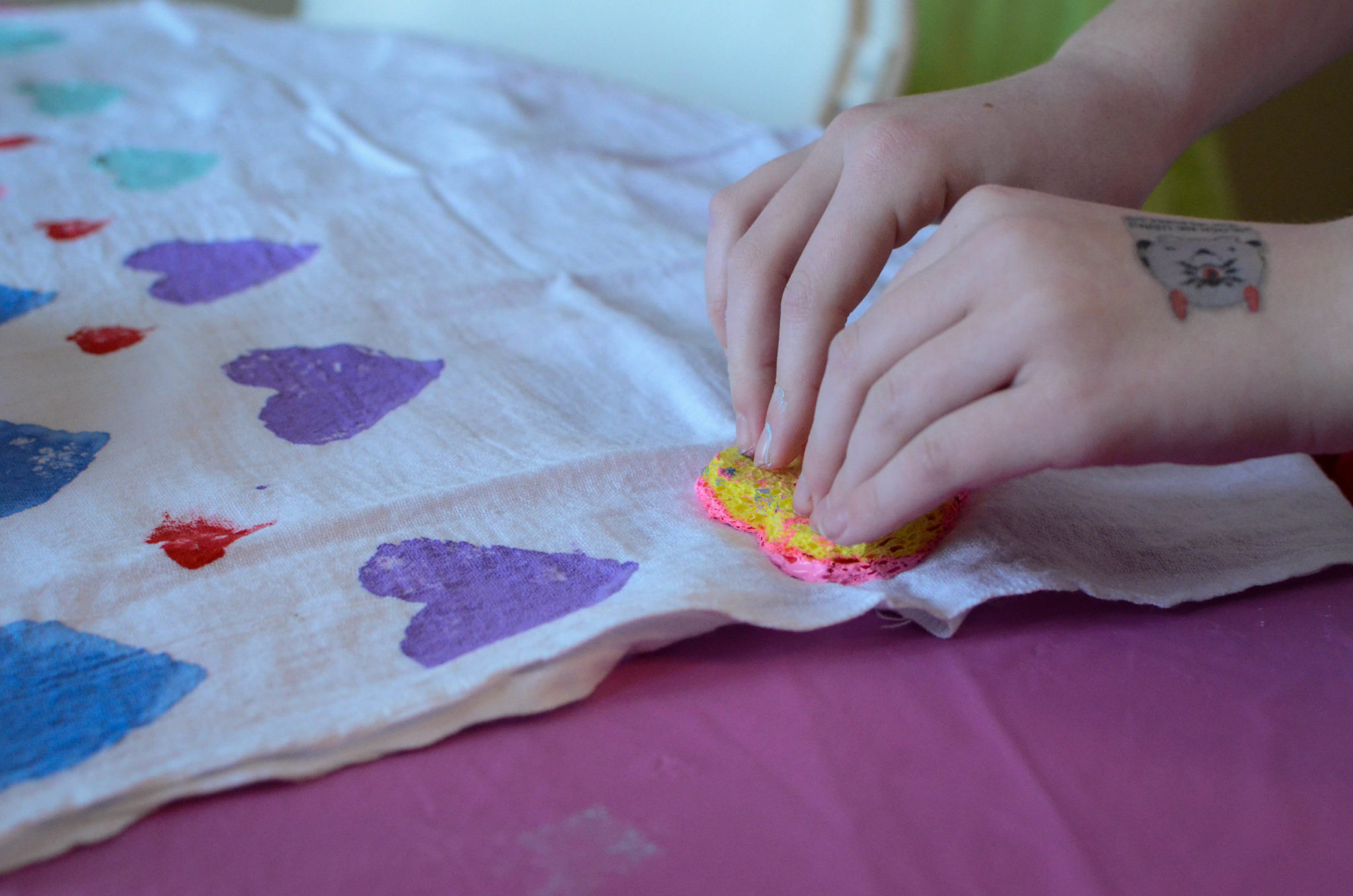 We also made the coolest homemade Valentine cards that feature a secret message that can only be revealed by scratching off the metallic layer! Print off the template and create these at home for yourself! Start by writing a message on the big purple heart, then cover it with clear tape. A 1:1 mixture of metallic acrylic paint and regular dish soap is used to create the scratch-off coating. These DIY Valentines are perfect for teachers, parents, and friends and the idea can be used for many different holidays and events!
Valentine's Day is a fun holiday for kids because everyone can get involved and the message is so positive. We hope you enjoy your Valentines Day celebration as much as we enjoyed ours!